Gazebos have been an icon of Americana for over a century. They've graced our yards, our parks, and even made their way into some of our favorite movies.
Probably the best known of Hollywood's gazebos appears in the timeless classic The Sound of Music. Much of The Sound of Music was filmed on location in Austria.
The gazebo used in the film was originally located on the beautiful grounds of Leopoldskron in Austria. Unfortunately, due to regular trespassers, it had to be relocated and was reconstructed in the ornamental gardens of Schloss Hellbrunn, Morzger Strasse, toward the south of Salzburg. It can now be visited on Sound of Music tours. However, it remains closed to the general public, as would be re-creators of the movie's scene where Rolfe and Liesl dance in the gazebo were injuring themselves in their dance attempts.
This famous dancing scene was one of the last to be filmed.  However, as the actual gazebo in Austria was not large enough to film inside of, the internal shots of Rolfe and Liesl dancing were done on a sound stage in Los Angeles.  The scene of Captain and Maria VonTrapp singing in the gazebo was also filmed on the sound stage.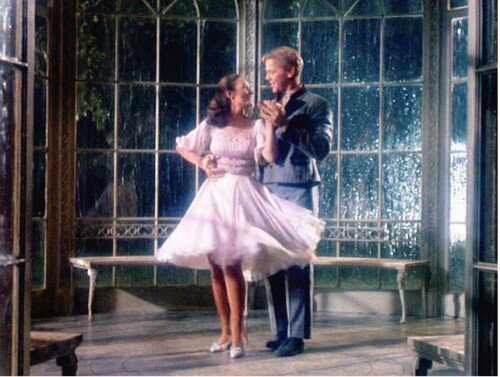 And whether you too are 16 going on 17 or just out for an evening stroll, there's no place like a gazebo to stargaze on a warm spring night. So, check out our do it yourself gazebo kits or design your own gazebo today!