What's the difference between gazebos, pergolas, and pagodas?
It has come to our attention that there is a great deal of confusion in this world regarding not only what a gazebo is, but also what a gazebo isn't. These, for example, are not gazebos: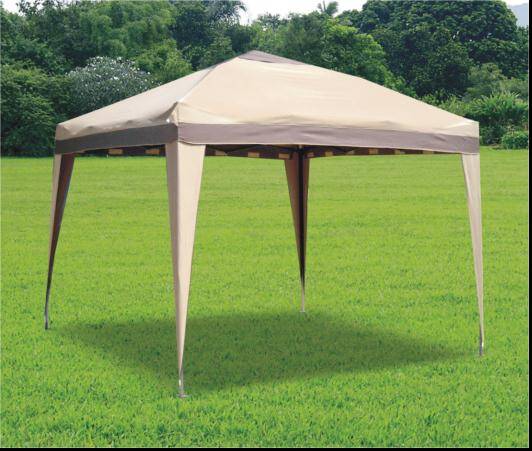 This is not a gazebo either.
If it can blow away in the wind… it's not a gazebo.  It's a tent.
Pergolas also are not gazebos, but they are similar to arbors.  They are often used as support structures for vines and flowers, or as open passageways between buildings and gardens.
As for pagodas, you just won't find many of them in the United States!  That is, unless you're headed to the Indy 500…
Photo courtesy The Focus Photography
So what exactly is a gazebo? Ladies and gentlemen, these are gazebos:
Enjoy our photos? Check out more shots of our Amish Country Gazebos on our Pinterest boards!